Patricia Aleman
Our newest board member is Patricia Aleman.  Patricia owns Aleman State Farm Insurance and Financial Services in Atwater Village, serving the greater Los Angeles area, in addition to Palm Springs and Rancho Mirage.  She is very active in Atwater Village's community volunteer activities including the Atwater Village Chamber of Commerce and the Chamber's Christmas Tree Lighting Committee.  Patricia's other activities include: Advisory Board Member, Optimist Youth Home; Member, National Association of Insurance & Financial Advisors; on the Chairman's Council of the Personal Insurance Federation; and Member, the Silver Lake Chamber of Commerce and the Glendale Kiwanis-Advisory Board.  Patricia received her B.A. from Scripps College, Claremont Colleges in International Relations.
Hank Castillo, President
Hank is the president and founder of his company, Hankster, Inc., specializing in working with non-profit organizations, grant writing and special events.  Hank helped found the Lincoln Heights Dollars for Scholars Chapter, and has been active in the California Dollars for Scholars.
Carmen Diaz, Publicity Chair
A native Angelino, Carmen has extensive administrative experience which includes Senior Utility Manager at the L.A. Department of Water and Power; Assistant Director and Senior Grant administrator for the City of L.A. and Client Services Manager for the California Power Exchange.  Carmen's work with youth includes advisor at the Los Angeles Job Corps and supervising youth development advisor in the Youth Opportunity Program.
Carmen attended Sacred Heart High School and has remained actively involved in Alumnae Association Activities for over 30 years.  She holds a BA in Sociology from Immaculate Heart College and completed graduate work at USC in Urban Studies.
On the LH Dollars for Scholars Board since 2005, Carmen serves as Publicity Chair.
Fatima Flores
Fatima grew up in the Ramona Gardens neighborhood and graduated from Lincoln High School.  After high school, she attended UCLA and graduated with a degree in mathematics.  Fatima has been teaching math at Lincoln High School since 2002, and since 2013 she has also been teaching AVIF.
Beatrice Gee, Treasurer
Beatrice has a BS in Accounting from Cal State LA and an MBA from USC.  Her professional accounting experience has been in corporate accounting (over 25 years) and five years in the nonprofit sector (assistant controller for Total Education Solutions).  Beatrice is a consultant.  Her sister and longtime LH DFS board member, Eva Gee, was an officer at Phillips Draperies until her passing.
Beatrice joined the Board in 2018, and serves as treasurer.
Violet Gonzalez
Violet grew up in a family of six siblings in Lincoln Heights and Highland Park. She learned English while attending elementary school at Gates St. and later attended and graduated from Abraham Lincoln High School and UCLA. She was a recipient of a Dollars for Scholars scholarship in 1984.
She began her career in marketing upon graduation from UCLA. She has entertainment marketing experience from working at Sony Pictures Entertainment, Live Nation/House of Blues Concerts and EMI/Capitol Records. She also has advertising, media, partnership and sponsorship experience from working for major media companies Impremedia and Tribune publishing.
Violet currently works in the public sector at First 5 LA as their County-wide Marketing Manager 
where she oversees public education efforts. 
Marco Perez
UCLA External Affairs, Community and Local Governmental Relations
Gerson Reyes
Raymond Saborio
Raymond is Principal of Sacred Heart High School in Lincoln Heights.  He has served as Principal of Maria Regina School in Gardena, St. Anthony School in San Gabriel, and St. Thomas the Apostle School in the Pico Union District of Los Angeles; he also served as Development Director at St. Thomas. Raymond is an alumnus of St. Thomas and Loyola High School. He earned his bachelor's degree from California State University, Northridge and his master's degree from the University of Southern California.
Raymond began his teaching career in 1995 under the tutelage of Dan Horn, then Principal of St. Thomas and current Principal of St. Genevieve High School. Raymond would go on to earn various awards including the ECCLA/USC Teacher of the Year.
Gene Snook, Secretary
Gene, a native of Newton, Iowa, graduated from Iowa State University with a major in Journalism.  Gene is self employed and lives in the Silver Lake area.
He is the chapter secretary and helps with the newsletter, The Scholar, and the LH Dollars for Scholars ChapterNet website.
Luz Vivas
Born and raised in Lincoln Heights, Luz is the oldest of three children.  Luz parents emigrated from Mexico and settled in Los Angeles where she attended Our Lady Help of Christians School in Lincoln Heights and later Sacred Heart High School.  Due to economic reasons, Luz transferred to public school, and after graduation Luz attended Mount St. Mary's University.   At Mount St. Mary's she earned her Bachelor of Arts degree in Spanish with an emphasis in Education and a minor in Religious Studies, and later her Master's degree.  Luz holds a California Teaching Credential and has been teaching for 16 years and served in administration for 8.  
In her spare time, Luz enjoys spending time with her family, her husband and 2 beautiful boys.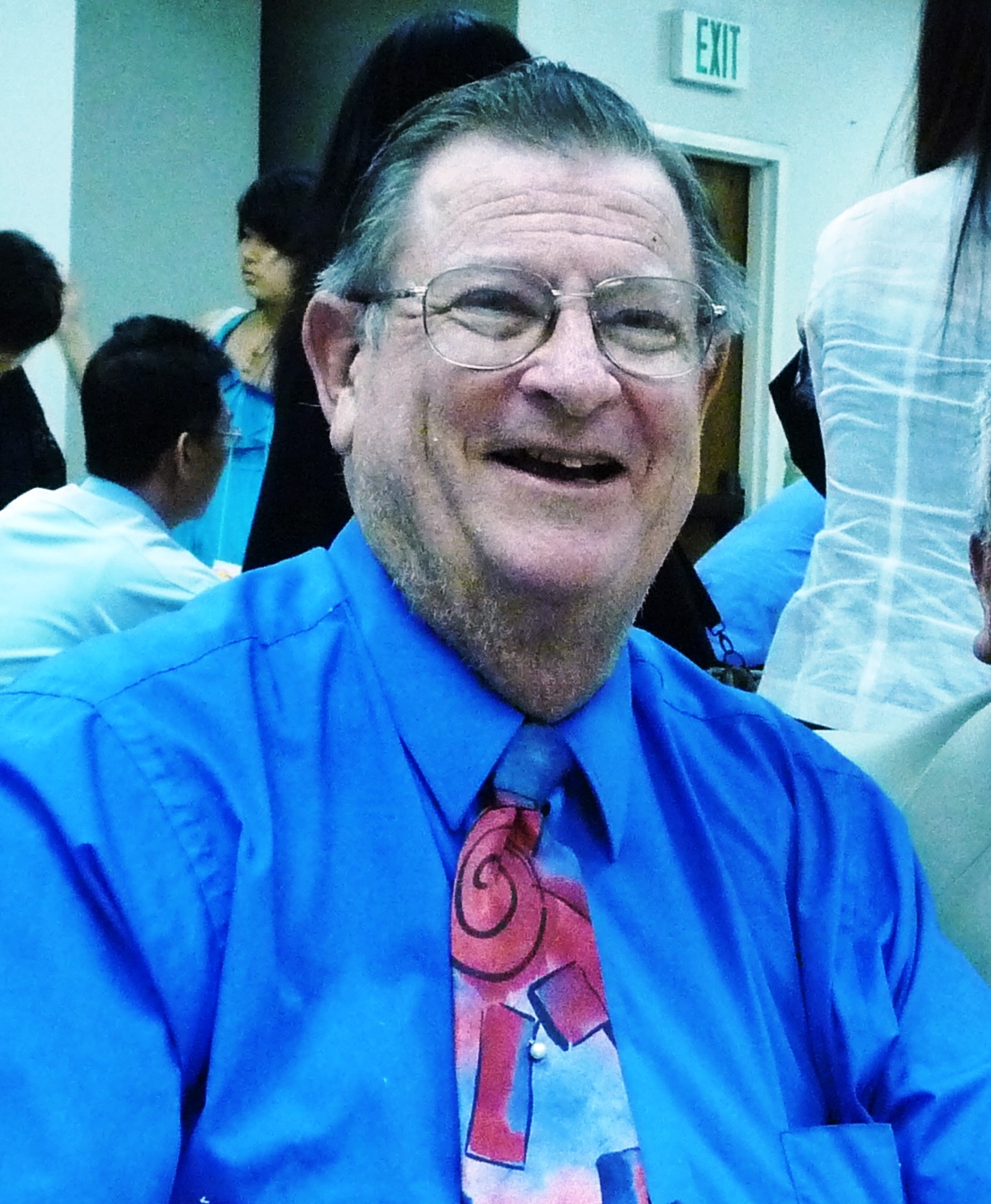 Ben A. Wadsworth Jr., Vice President
Ben also helped found the Chapter in 1988, and continues to be active, currently serving as vice president.  Although officially retired after 41 years teaching history, chemistry and physics at Lincoln High School, Ben remains active as Cheer Advisor Emeritus working with the LHS JV, Varsity and Competition Squads.  He is also Lincoln Heights Neighborhood Council Vice President; and founding member and VP of LH Dollars for Scholars.  Ben, a native of Barstow, graduated from California State University, LA.  While at LHS, Ben served as 9th grade class sponsor; co-sponsor LHS 1973 class; and student government advisor; Ben was also active in LAADA (Los Angeles Association of Directors of Activities); Student Activities Coordinator/Director; Key Club; Keywanettes Club Faculty and Kiwanis; Key Club Region 6;  Keywanettes Regional Advisor; LHS Cheer Advisor/Coach; School Advisory Council member;
and School Site Council and Lincoln Legislature.
Buck Wong
Buck joined Lincoln Heights Dollars for Scholars over fifteen years ago.  Since 1972, he has lived in Chinatown, Lincoln Heights, and Glassell Park.  Buck taught math and social studies at Lincoln High School from 1982 until he retired in 2011.  He also works in a non-profit called the Lincoln Heights Education Project, Inc. with programs that include the May Kishiyama Memorial Scholarship and the Lincoln High Mentoring Project.  As a person who received college scholarships, Buck thinks that Dollars for Scholars affords him the opportunity to give back.